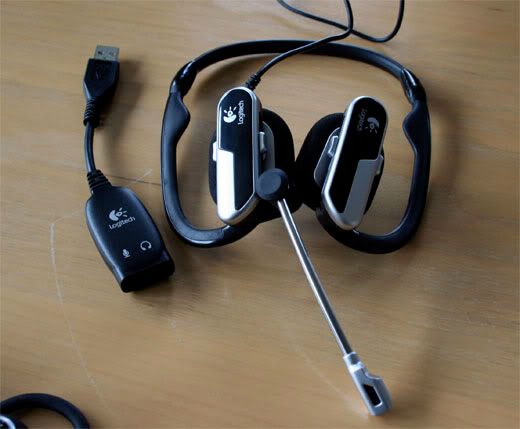 We posted a bit about the coolness offered by Logitech including two Skype devices, a cordless phone and a speakerphone. We got a chance to take a look at their gear yesterday and were quite pleasantly surprised.

The two headsets, a Bluetooth model and a wired model, are pretty standard. Each come with a dongle – one Bluetooth and one audio – and the quality and build are excellent. The Bluetooth headset, the euphoniously-named Logitech Cordless Headset for PC and Mobile Phones, is designed to work with both cellphones and your PC. The Premium Notebook Headset is a wired headset with stereo earpads and a boom mic. It's also PC-only.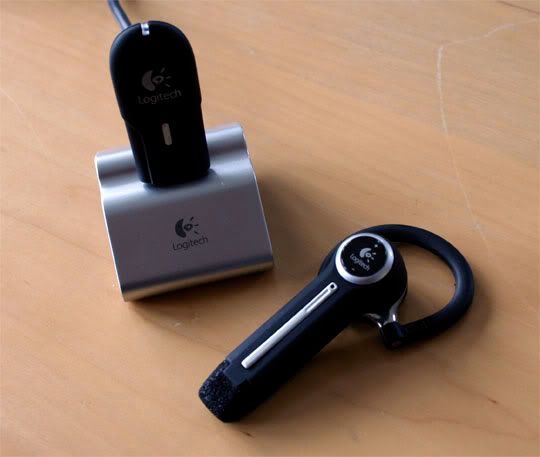 The real stars, however, were the Logitech Cordless Internet Handset for $99 and the Logitech QuickCall™ USB Speakerphone, also $99. Both of these worked extremely well, but the wireless handset was incredible and incredibly useful. The audio quality was top notch and the headset worked seamlessly with Skype. You can either use Skype Out or your standard buddy list to make calls. Both are just a button-push away.

The speakerphone is a bit less impressive, but still interesting. It's essentially a stereo speaker/mic combo with some built-in electronics to prevent feedback and echo. Overall, a very nice package. It looks heftier than it is, but you wouldn't kick it out of bed for eating crackers.
Overall a strong line-up from the folks at Logitech.