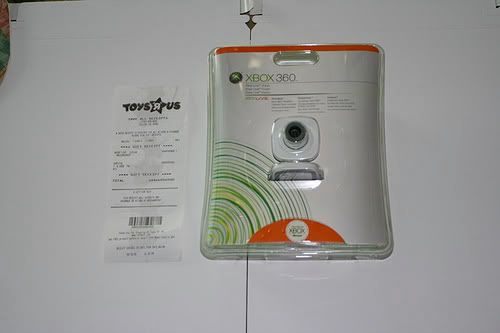 Those accessories for the Xbox 360 we showed you earlier have been nailed down in price. According to the Microsoft press release, the Live Vision camera will come in two models. The standard one is $39 for the camera, one month Xbox Live Gold membership, a headset (the el-cheapo one), 200 Marketplace points and free copies of Uno, TotemBall and Robotron. The Gold package gets you all that, plus a 12-month subscription to Xbox Live Gold instead of the 1-month.
The Xbox 360 Racing Wheel will be $149, the Wireless Headset will be $59, and the Wireless Gaming Receiver that lets you use your wireless controllers on a PC will be $19.
The camera will be available September 19, and everything else will be available in November except the Gaming Receiver.
Press Release [Microsoft]