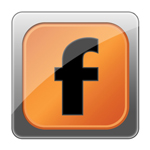 Of late Dave Winer has been talking about rivers of news. i.e the analogy of standing on the bank of a river as it flows past but instead of water Dave is seeing RSS feeds with information passing him.  Where's this idea come from, well Dave recently got a blackberry and has found the side-scroll button which enables him to quickly move up and down an email or webpage.  
So using his OPML editor Dave developed a number of "mobile" rivers which he could view on his Blackberry and unlike most RSS aggregators the river is not structured into folders, so there is no hierarchy to click through.  e.g BBC , NYTimes, Digg
Like most of Dave's ideas, they take time to catch-on (1999) but eventually they do. e.g Blogging, RSS 2.0, XML-RPC, Podcasting, OPML and now rivers. So it was good to come across fwicki a web 2.0 (Ajax) application which can mashup RSS feeds from multiple sources to create a single "river".
I decided to create a TechCrunch Global river for myself. I simply added the RSS feeds for TechCrunch.com, UK, CrunchNotes, CrunchGear and MobileCrunch into fwicki and then asked it to create my river.  I gave it a title, tags and sorted it by date order. Seconds later I had my own fwicki and unique url.
Fwicki is the brainchild of two web enthusiasts who met in early 2006 – David Ridge and Justin Barone – they built fwicki because they couldn't find an easy way to create a mashup river, so they created fwicki for themselves.
"The beauty of this application is in its simplicity. With an integrated smart video help system, fwicki is extremely easy to use and you don't have to be a "techie" to take advantage of its features. Users can quickly and easily create their own fwicki which contains unique news and content based on the feeds of their choice. Fwicki also supplies users with a unique fwicki page that is hosted online at no cost. Fwicki provides a header and footer modification mechanism that allows users to customize the look and feel of their fwicki. The header and footer mechanism can also be used to monetize the Fwicki with Google Ads. This allows new Internet users to get a free fwicki with hosting included and launch their first entrepreneurial web venture at no cost."
Fwicki is the first of several applications set to be released by Justin and David. If you use RSS and want a killer AJAX application that will take your RSS experience to the next level, then fwicki is for you.
But where is this mashup river taking us? 
At the moment fwicki only lets you sort by date but I also wanted to sort/filter by author or a particular category tag. This might come in a future fwicki release but instead of waiting, I took the RSS feed URL and opened the URL with Internet Explorer 7.  And because IE7 supports "Simple List Extensions" which allow RSS and Atom feeds to be sorted/filtered into what Microsoft call "list semantics", I was able to further filter the feed by a particular tag dynamically to see only what I wanted.
For example if there was a consistent/agreed tag folksonomy used across all of the TechCrunch sites, then I could have first sorted the mashup river by date and then further filtered it to see just a "group" of posts that used the same tag moniker. i.e Google. This would have let me quickly see what TechCrunch was saying about Google across all of our sites.
Of course I could have chosen instead to create a fwicki river with other sites i.e Digg, TechMeme, Scoble, Battelle etc. Then I could easily see what was being said on a particular tag "topic" across the blogosphere.   I think this is a very powerful idea and again it all started with Dave Winer.
Companies can now pick their favourite feeds, create a river of news and then further filter it by their own company tag to get an RSS alert watch across the web. The only fly in the ointment is the inconsistency and potential clashes with ownership of tag names. For example I would like to use the tag TCUK for the TechCrunch UK site except. TCUK is also the name of a builders merchant in the UK? So using traditional search engines doesn't help when I type in TCUK but what if someone else wants to also use TCUK as their tag moniker, how do we resolve the conflict?                
One option is to state at the top of this site that I wish to own the tag moniker TCUK and would people please tag their posts about TechCrunch UK with rel="TCUK". If this did happen I could then use a service like Pingerati, Pingomatic or Technorati to track TechCrunch UK by this specific TCUK tag. Right now there is only one post tagged with TCUK on Technorati.
So imagine if your company owned a specific tag brand and people consistently used the right tag when they posted about you.  You could then create your own river and watch the information flow past across the whole of the web. How you view and where you view will also become vey interesting.
Dave Winer's rivers are purposely sparse so that they can be viewed quickly on a mobile device. The XSLT template in IE7 gives another view which is a little richer.  This standard XSLT file can be swapped for a branded template that enhances the reading even further. Microsoft Max was launched a few days ago and intially I didn't understand it other than it was a demo of the Microsoft's forthcoming .NET3 platform.  But thinking about it more I decided to add in the TechCrunch river and now using Microsoft Max I can view it more like a newspaper and like a newspaper I could view multiple pages filtered by a tag topic.   
So is this one possible future.  Mashup rivers viewed in a newspaper style which the user can dynamically tag by date, topic or other criteria and then possibly viewed on a UMPC whilst on the train or toilet?