Hidey Ho. It's about 3pm in LA right now and we're winding down from a whirlwind of meetings that started early this morning. Add in the Apple announcements – meh except for the iTV – and the Crunchsters are beat!


Here's a quick recap of the show today. QuickPlay showed us this video/audio streaming solution while Nokia amazed the hell out of us with their new N-Gage platform that is launching on Series 60 phones.
We saw Sprint's new network cards and a new handset, an international Windows Mobile phone, the IP-830W. It's a Windows Mobile slider that's pretty hefty. Trying to grab some images as we speak. We also saw the Palm 750v, complete with hot PR lady.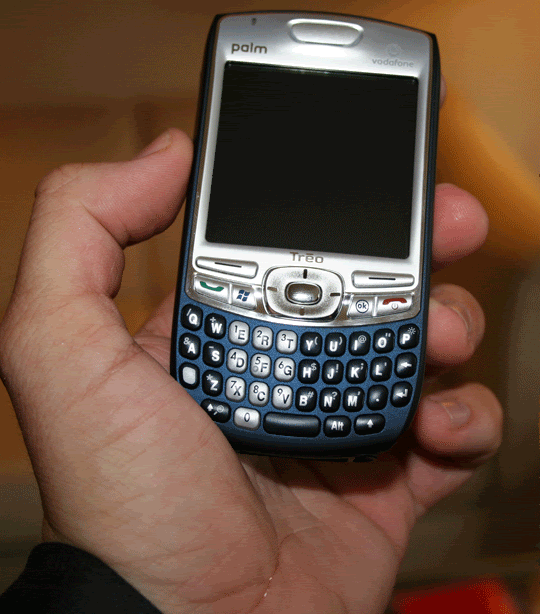 Otherwise, this show is more about enterprise and GPS. Everyone and their dog had some sort of streaming video solution and everyone wants to pump out media and TV to the cellphones before Apple gets around to it.
Symbian showed us some of their wares, but we'll meet with them again tomorrow. Here we see a bunch of UIQ phones in the wild.
We'll have some excellent footage tonight once our coverage partner, SlashPhone processes it.