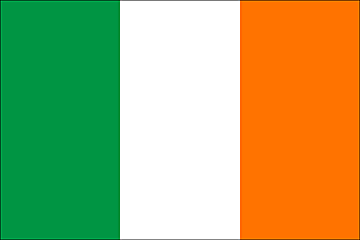 [Ireland] The top 50 technology start-ups in Ireland are now being ranked and tracked weekly online, receiving a score of 1-100 based on performance, press coverage and other variables.
In a joint effort with Silicon Valley-based tracking company YouNoodle, the Irish Times newspaper is producing the Irish Times Tech 50 feature, posted on its business website, where the 50 companies' weekly ups and downs can be followed.
Top of the pile for the first two weeks is mobile social media software company NewBay, founded by entrepreneur and former Baltimore Technologies executive Paddy Holahan. The company includes most of the largest European mobile operators among its customers, including Telefonica, Vodafone, Orange, T-Mobile and France Telecom.
Rankings are determined by crunching news stories and statistics on the companies through algorithms to achieve a score of 1-100. A score above 90 indicates the company is likely to be acquired or make a public offering. Young start-ups just out of the gate are in the 1-15 range; those that are picking up customers, visibility and funding move into the 30-60 point range.
The rankings are to some degree speculative, as they are based on publicly available information or press coverage. Many private companies of course choose to keep detailed information about their funding and operations hidden, or may have remained below the press radar so far.
Ironically, Web Reservations International came in at number two in the first weeks based on past media coverage and information. But following its recent sale for about $340 million to private equity firm Hellman and Friedman, the company will now disappear from the listings.
However, company co-founder and serial entrepreneur Ray Nolan will no doubt be pleased to see two of his other company involvements making the Irish Tech 50: healthcare search site RevaHealth, currently with a score of 32, and recruitment site Worky, on 22.
Other companies in the top 10 include executive rewards firm Globoforce, social responsibility site Ammado, P2p IPTV company Babelgum, telecoms equipment company Intune Networks, mobile solutions company Equiendo, payments company Realex Payments, car rental distribution firm CarTrawler, and online social gaming company eRepublik. All scored above 50.
Companies have to be younger than 10 years old to be included in the list.The listings will be recalculated each week along with a graph feature to chart progress — or lack of it.